Get in shape with Planet Fitness Online
During these trying times, it is important we all stay healthy and active, and Planet Fitness's Facebook page, https://www.facebook.com/planetfitness/,  makes that a simple, easy, and quick endeavor. With several free videos you can watch live or watch a recording off anywhere and anytime, allowing you to work out at your convenience.
A great thing about their videos is that anyone can do them, regardless of equipment or previous experience, making sure everyone can get their well-needed workouts after staying inside all day in the form of an easy to follow video guaranteed to get your sweat flowing.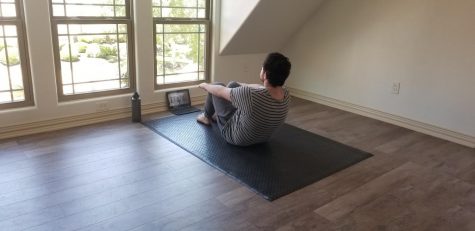 (Photo by Yamen El-Refaie)
Leave a Comment