Governor Greg Abbott passes 200 laws that build a better foundation for Texas' principles.
On April 2, 2022, over 200 new executive orders will be enacted by Governor Greg Abbott in the state of Texas. The soon-to-be enacted orders will be passed to protect Texas's withstanding conservative principles. 
"Last month's legislative session marked an important milestone in Texas history. The discussed laws enrich the Texan roots and will ensure a more righteous and free world for all men in Texas. Men are going to realize the better world that's out there with help from women that are working behind the counters. The laws will also transform the economic platform that Texas has, making it not only an oil and gas industry, but a snake massage industry as well," said Governor Abbott. 
Included in the new laws are: 
Executive Order 2 tightens the civil penalty to a criminal offense punishable with jail time for women that do not have a price tag on them, as each individually wrapped item must show its value. Currency for exchange may be in either cash or goats. 
Executive Order 52 creates an extension of the Open Carry Law that was enacted previously. Individuals over the age of 16 may now fire guns at objects in any public setting for therapeutic purposes. If the bullet accidentally hits a person, the individual may use an alibi to testify that the individual meant no harm. 
Executive Order 143 grants civil protection for all men's freedom. Note the exception of women as they must wear ankle-length dresses when they are outside. Nothing better than a bunch of white men telling the whole female existence what to do. Any object that has a female article in French must also wear ankle-length dress. For example, "the table" in French is "la table". The article "la" is feminine, hence it shall have clothing that covers it. 
Executive Order 161 institutes gay conversion camps at all public elementary schools that instills proper ideals for the next generation. All camps have to discuss its correspondence with Christianity and the proper Texan lifestyle. 
Executive Order 287, known as the "Beyonce Bill", requires all women to be married to the opposite sex. In other words, women over the age of 17 are required to put a ring on it. 
Executive Order 326 institutes a "goat rental" and "snake massage" economic sector which will employ Texans to take great care of goats and snakes in order to boost the economic prosperity of Texas. Abbott, his buddies, and big business companies will gain 99% of the profits while distributing the other 1% to economic sectors that need the money to grow. 
Executive Order 420 will outlaw women to think for themselves. Nothing different than past laws in action currently. 
Executive Order 569 states that white people are 100% tax-exempt.
Executive Order 681 deports those who are in a same-sex alliance as gay marriage is not allowed in Texas. Furthermore, just do all of us that are a part of Abbot's national team a favor and move out of America. See you in Canada, ey. If not, be ready for grueling eye contact wars with the conservative in aisle 5 at Target when you hold your significant other's hand.  
Executive Order 833 authorizes a mandatory act for all public elementary schools known as "The Yeehaw and Kill Bill". All students must attend a shooting range class each year from 1st grade to 8th.  
Executive Order 1119 "authorizes Constitutional Carry in Texas, meaning law-abiding Texans can legally carry a handgun without a license to carry." There's nothing to change or add here. 
Executive Order 1235 requires all public and private schools to host a class field trip to Cancun every Spring Break. 
Executive Order 1564 requires people with a height under 5 feet (without shoes or hair mousse) to live in miniature houses in order to save construction material.
"Before you know it, Texas will become what it was depicted in old western country movies: a deserted land with people with too-large cowboy hats pulling out guns at the local bar and shooting people that annoyed them. This is the goal that the Lone(r) Star State wants to achieve, and will achieve." said Abbott. 
Leave a Comment
About the Contributor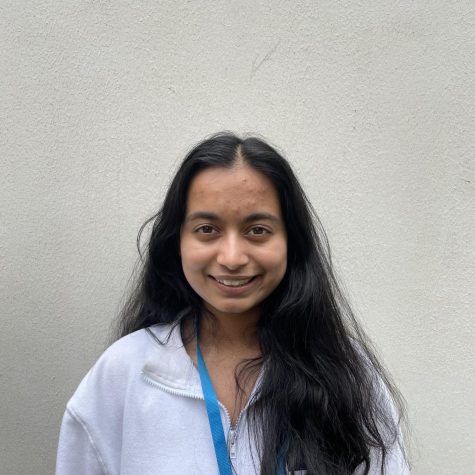 Ankitha Lavi, Staff Writer
Hi! My name is Ankitha Lavi and I am a senior at CVHS. I love playing the piano and am a huge music enthusiast.