Search for CVHS students who disappeared after founding Get Rich Quick Club continues – last seen near West Houston Municipal Airport
The search for missing students Atahan Koksoy and Tegh Thind continues. The students disappeared after being seen near West Houston Airport, approaching one of the larger aircraft hangars. According to other students, the pair created a "get rich quick" club at their school a few months before disappearing. 
"Yeah, they were pretty involved with this club," said Jason Gao, the current president of the club. "When the three of us founded it, our goal was to provide a safe, new, and lucrative investment to our members. You know. People these days invest in NFTs, ETFs, Crypto, all these unstable things. We wanted something stable, something tangible, something that has existed for upwards of 50 years and will keep on existing".
That investment, revealed in secret messages from Koksoy sent to Gao, were historic aircraft, or "warbirds". 
"Historical aircraft are super rare. Not a lot of people know about them, which is what makes the investment so lucrative."
The club also had two sub-programs, called the Ponzi Scheme Club and the Pyramid Scheme Club. 
According to Gao's records, the club had close to 40 members at one time, more than other investment-related clubs at Carnegie. 
"Those other clubs, what they're doing is speculation. This is a sure fire way to get money quickly. Warbirds will never lose value," said Gao. 
The club, through unclear methods, managed to raise the 600,000 dollars needed to acquire the airworthy Vietnam War veteran F-4 Phantom jet. However, on the day Koksoy and Thind were supposed to pick up the aircraft at West Houston Airport, they went missing. The school was baffled, but airport records indicate that an F-4 Phantom took off at approximately 12:00 pm. It is unclear how the students learned the expertise needed to fly a fighter jet. 
Other members of the club were outraged when their prized investment disappeared. "They just didn't understand the nature of this club," said Gao. "The plane's in good hands, but they've got to trust us. They can't pull out."
"I'm sure they're fine," said Gao. "They've been texting me this whole time. I know where they are."
Despite this, it is unknown if the students will ever be reached. 
"I'll never tell," said Gao.
Leave a Comment
About the Contributor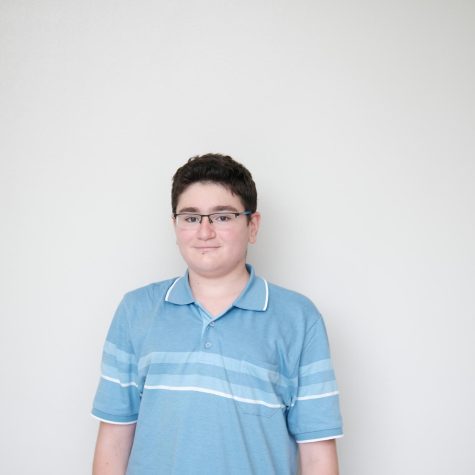 Atahan Koksoy, Staff Writer
I love reading, learning, drawing cartoons, watching films, and discussing art, history, politics, and  business. I also collect historical artifacts,...