Top 10 things to steal from a student's car
Oh no! Students have been wailing for weeks and have posted posters of their lost babies around school. Losing your possessions in a car theft is not easy, especially if it happens while you're at school. Instead of sitting around helplessly, cope with your loss by stealing the "babies" others have lost as well! Here's 10 things worth stealing from a CVHS student's car!
1. Used Tissues
Shortage of toilet paper at CVHS! The main product that is being used instead is USED TISSUES. People have unfortunately used up almost all of the toilet paper. (No more toilet paper :O). In this case, the best thing to do is to steal used tissues from those who aren't in need of them. 
2. Precalculus Homework
There must be an easier way to look for the answers than just spending money on Chegg. A more brilliant idea is kidnapping the paper of those people who have unfortunately left them in their cars. Devious Lick! First, dress up like Ms. Ramon (the OG precalculus teacher). Next, make your way to everyone's car and start going crazy! Steal that homework BBGs.
3. Gasoline
Have you ever asked yourself, "What happens if I ever run out of gas in front of CVHS?" Don't worry, there's a great solution for this! Run, don't walk, and make your way to the top floor of the CVHS parking garage. Look for the nicest looking car, since typically they'll have their tank full, and steal the gasoline. Take it ALL! Either way, they'll find a way to make it home since they can afford an Uber. 
4. Perfume
Smelly after running up to the lot? Do not worry! If you ever notice that you smell musty and crusty, the best thing to do is to take a student perfume and keep it. Whether you prefer a stronger, fruity scent or a woody fragrance, a steal is a steal!
5. Wallets and Loose Change
Spot some coins in the cupholder or a bill tucked in the visor? Don't hesitate — grab that change! Sure, it may not seem like much at first, but after going vehicle to vehicle, your stash might be worth a ton! And that's not to mention the chances of stumbling upon a wallet in your heist. Compared to change, a wallet is like finding gold! Take those cards and spoil your BBG today.
6. Shoes
If you ever come across some shoes just hanging inside the car, don't hang back, but instead grab your head and start banging it as hard as you can. After you make yourself in, try them on right away. You might notice that many seem to be using a height increase insole, but please don't judge those guys that seem to be pretty tall but are not. As many of you know, bullying is not good. 😔 #PEACE
7. Driver Seat
If you want to make those short friends drive home a tad bit miserable, snatch their seats today! You might even come across that one shorty's secret to appearing taller: a booster seat! Not only will you be making someone's day, but you are also at the same time one step closer to making your own driver's seat couch! Talk about a win! 
8. Concert Ticket
See tickets hanging from the sun visor? Snatch them! What could possibly be better than enjoying a free show? Whether they were meant for a friend or what could've been an extraordinary date, none of it matters now. Go fill up your schedule and create memories for free!
9. Couple Pictures
Ever got tired of that cheesy couple? Don't worry, the best thing to do is to steal a picture of them together from the car and run. When you get home, split the couple away from each other and place the picture in the middle of a circle of black candles. You will later hear the couple shrieking from afar, "Don't leave me you sussy baka." And once you get back to school, boom, all the problems are finally gone. 
10. Happy Meal Toys
In need of money and currently unemployed? Go on a search for the limited-edition adult Happy Meal toys! Now selling for up to $300,000 on eBay, getting your hands on one of these babies can instantly fill your bank account. Forget about those pain-filled days of working minimum wage, one of these babies can easily solve your problems. 
To the fellow car owners at CVHS, make our life easier and keep your valuables out displayed and cars unlocked. You never know when's the next time you walk out of school and notice your window is shattered and your valuables are missing! 
This story is satire.
Leave a Comment
About the Contributors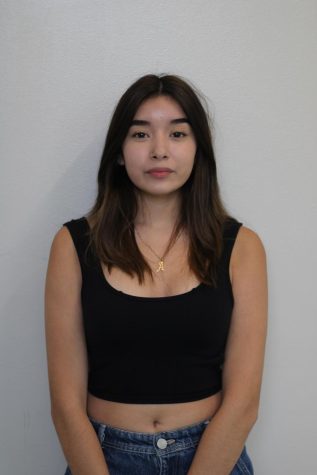 Ashley Becerra, Staff Writer
Ashley is a senior at Carnegie. Even though she is busy with school, she still finds time to do activities outside of school like playing soccer. Ashley...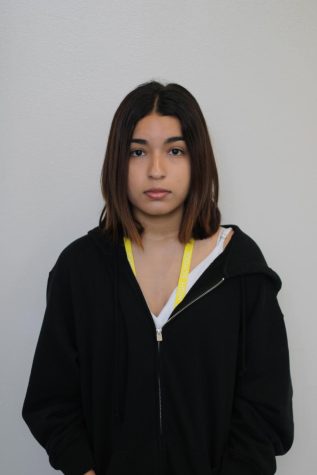 Karla Berrueto, Staff Writer
Karla is a sophomore who likes to play basketball. She often likes to try new things so she can experience more. She likes the colors blue and green. She...