New 20-lane freeway to cover all of urban Houston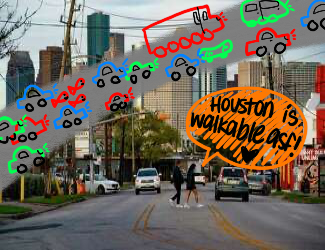 After years of complaints about urban Houston's pothole-ridden streets, the City of Houston has answered. Mayor Sylvester Turner proudly unveiled an intricate diagram of a 20-lane freeway at yesterday's press conference, during which multiple traffic-related issues were addressed. Amongst those issues were the reclamation of bike lanes for automobile use and a move to permanently slow clocks on Metro buses, but the mega-highway covering all of Montrose, Downtown, Midtown and the Medical Center was the focus of the meeting.
The announcement comes after a spike in traffic incidents during Rodeo season.
"We simply can't continue sending firefighters to rescue babies, dogs or calves out of our potholes anymore," Turner said.
The sheer number of potholes and other asphalt-related mishaps is what led the urban planning team to their decision, according to lead architect Pete Davidson.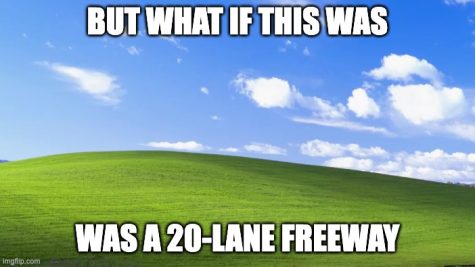 "Yeah, man, there were just like. A lot. And I saw this meme one day when I was wayyyy gone and I was like, 'heyyyy, they've got a point!'" said Davidson.
There are, of course, questions as to the matter of funding this project.
"To pay our laborers fairly and to finish the project as soon as possible, tolls will be enforced. Drivers will need to surrender their firstborn at the toll booths," said underqualified Walmart cashier Sarah Johnson.
Turner and his team were unsure of how she got into the press conference, but they did not refute her claim. As for the completion of the project, Turner assures citizens that construction will be completed with the timeliness Houston's infrastructure is known for.
"The new highway will probably be traversable once Generation…" (Turner paused to look down at his notes before hurriedly whispering something unintelligible to his staff.) "…Z? Yes, Z. Once those younglings are collecting their Social Security checks! And I'll make sure of that because I plan to hold this office for a while."
Urban planners assure Houston that the sheer size of the highway isn't the only thing that makes it special.
"We're completely eliminating shoulders! More space efficient, plus, who needs those? Oh, oh, and we're keeping slowpokes out of the left three lanes. Those are for racing!" a Guy we found ambling near the construction site said.
According to the city's plans, only incredibly loud 2007 Honda Civics, questionably colored Jeeps and dark blue Acuras are allowed in the three leftmost lanes. Drivers that own other models of cars must obtain a Left Lane License (Triple-L) by submitting shaky phone camera footage of them successfully cutting off three or more cars in dense traffic within 90 seconds.
"Yeah, dude, we're also going to make the supply chain go faster with that rule about 18-wheelers or something… the big trucks. Yeah!" Guy said.
In addition to the Triple-L rule, traffic researchers have developed the "Compliment Sandwich" rule. If there are multiple semis on the highway at any given moment, they must be in every other lane so that regular cars are smushed between them.
"We called it the Compliment Sandwich because my friend and I tried it out the other day, and the guy in the middle had some nasty stuff to say. And, you know, when you give a Compliment Sandwich, the ugly stuff is in the middle," ranch hand and part-time HEB driver Luke Bryan said.
Houston drivers like Bryan aren't the only ones excited about the new highway, though. Once construction begins, the Montrose streets will be converted into practice grounds for professional mountain bikers.
"This is so much better than having to hitchhike to the Himalayas every Sunday," X-Games stunt biker Tony Hawk said.
Though construction won't officially begin until April 3, laborers have already noticed less traffic after delineating the entirety of Montrose and Midtown for construction.
"No one's been coming through here as of late — it's like the highway is already doing its job," Cone Guy told Upstream as he arrived to work via bike.
We asked if he planned to utilize the new mountain bike courses.
"Oh, what? Nah, I got stuck in a 10-car pileup on I-45 this morning, so I had to improvise. But the streets are so empty!" Guy said.
Leave a Comment
About the Contributor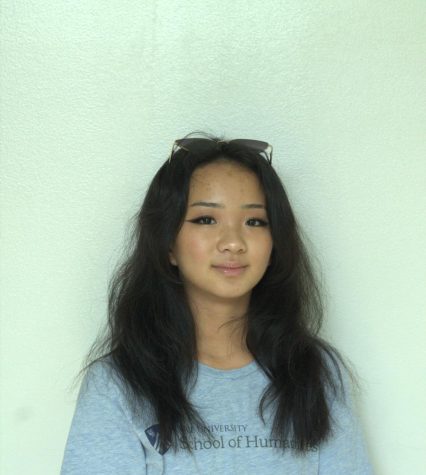 Ava Lim, Co-Editor in Chief
Ava Lim is a senior at CVHS. She's a lover of all things neat and pretty, and has a variety of hobbies, ranging from calligraphy to crochet. They love...