Online Schooling: A Comparison Between the 3 School Levels
In history books, there are whole chapters devoted to instances where pandemics have swept the globe, like the Black Plague in the Dark Ages, or the Spanish Flu in 1912. Now in 2020, these tragedies have jumped off the page and into our lives, and now we have transferred from in class books to online learning. COVID-19 has turned traditional classrooms upside down in a matter of months, and students across America are struggling to adjust to this new quarantine schooling.
Right now, schools are doing all they can to make sure students can still learn and grow, but these methods are experimental and are working better for some students than others.
"[T]here's a lot of confusion… A lot of my teachers are elderly, and they really don't understand how to send us assignments," says my sister Rebekah, a 7th grader at Meyerland Performing and Visual Arts in HISD.
"I'm still able to concentrate actually way better. I have a goal because once I'm finished with all my stuff, I can just go back to watching TV. Instead of having to wait to go home, I can just go up and watch TV. So it's kind of like an incentive," says my brother Danny, a 5th grader at Wilson Montessori Elementary School.
When comparing middle school and elementary school curriculums, its easy to see the differences. It's the difference between learning decimals and learning Algebra, working on grammar vs. analyzing texts. And online schooling is no different. As I have observed, my brother spends about an hour a day working on math and reading, while my sister spends about 4 hours, working on math, reading, social studies, and science.
"I spend the most time working on Texas History," says Rebekah, as opposed to Danny who doesn't work on social studies at all.
"I spend the most time on Extra Math," says Danny, as opposed to Rebekah who is working on mostly review, as she would be preparing for STAAR (if this were a normal year, of course).
Carnegie is also taking an online approach. However, they are not utilizing Zoom as other districts are. Students are getting assignments over Microsoft Teams, Google Classroom, College Board, and the HUB. Schools are taking an almost Montessori approach, with weekly deadlines that allow the students to work at their own pace.
"I feel like I'm back in elementary school," states Rebekah and I (a sophomore at Carnegie).
It isn't just HISD that is changing the way they work. College Board has also made vast changes to how they are administering AP exams this year. They will be administered from the students' own homes, and they will be open notes.
Although students across America are unique in all their own ways, whether it's a family situation, economic situation, or WiFi situation, or anything else, there is one thing we all have in common: we are all working through this the best we can. And we all miss our friends.
Leave a Comment
About the Contributor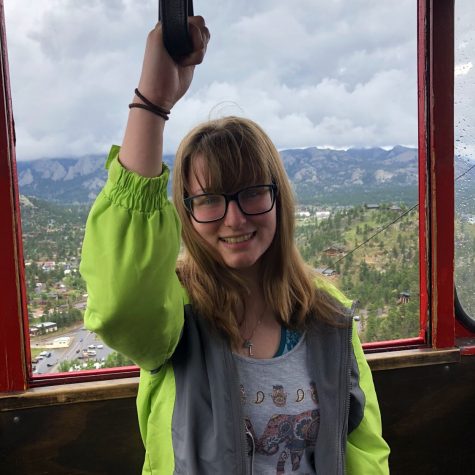 Shaun Wood, Arts & Entertainment/ Opinion Editor
I'm a sophomore who loves Disney Movies and baking (as well as eating everything I make.)

Instagram: @shaun_renee

Twitter: @shaun_wood2022