How The Snell's Handle COVID-19
Since the outbreak has started, things have changed in the Snell household. With only two members in the house, resources aren't much of an issue. The main issue is how to spend the day. 
Mrs. Smith-Snell, the mother of the house, spends from 8-6 working from home and staying connected with her job. With the luxury of working from home, she has more flexibility with how she can work. "I normally check in with my offices throughout the day, then we have manager meetings daily around 4 pm" said Smith-Snell. While not working she usually cooks or does home projects. " I try to cook a meal a day and we clean the house every Saturday and Sunday" said Smith-Snell.
As of March 17th, 88% of organizations encourage employees to work from home whether or not they show Corona like symptoms. In just 3 weeks 16 million people have filed for unemployment, with around 15,000 permanent retail store closures. 
Donovan Snell, the other member of the house, spends his time a little differently. He wakes up around 2 pm and starts online school. With this being the first time schools have worked like this, he has fewer assignments and more control of when he can finish his work. "It's pretty hard to see all the assignments and keep track of when they're due, so I try to do an assignment or two a day," said Snell. When he is not doing online school he is normally working out or playing video games. "I stop doing school work around 7 unless something is due, then I go on a mile jog or workout at home. After that I just chill at home or play video games" said Snell.
With COVID-19 closing schools, around 1.7 million students have switched to online learning. This has caused schools who have never used an online curriculum to switch their learning styles to accommodate the change. Also, with students not use to this new learning style, it is making the switch very difficult for many students and faculty.
With many Americans still not staying home the end for this quarantine is unknown. As time goes on resources are running low in families, and more people are becoming unemployed. We will just have to wait and see how conditions will change and the end of COVID-19.
Leave a Comment
About the Contributor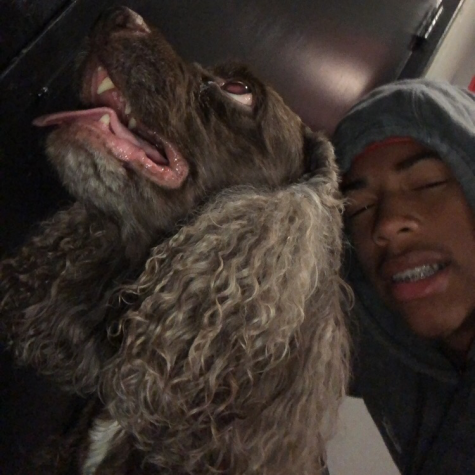 Donovan Snell, Staff Writer
I am a sophomore who loves to play basketball in and outside of school, I am left-handed, and have two dogs.