Quarantined Lives Together
      Blankets and pillows covering every chair. The loud laughter of children coming from inside. The crumbs leading out from the fortress, sprawled around the living room floor.  My mother, confused, looks around to see what the giant mess is and yells around for it to be cleaned up, no one answers, yet laughter keeps arising. Frustrated, she makes her way into our blanket coveted lounge, peeking in, only to see her three children watching  "Guess this Disney Show", on Youtube. She asks us why we have decided to do something so chaotic, we shrug and say, "There's nothing better to do". My mother walks away and lets our fort carry on until the sun sets.
      Since December 31st of 2019, COVID-19 became infamously known, causing panic worldwide. From the toilet paper bandits to the hand sanitizer hogs, everybody freaked out. There are 2,214,861 Corona cases worldwide and, sadly, counting. In Texas alone there have been 14,624 cases. Many extreme measures have been taken already, such as school being officially canceled for the rest of the school year. All students may have dreaded going to school, but we are all starting to dread being stuck at home. Seeing and spending time with our loved ones and friends, going out and making new memories, and even getting a hands-on education experience has been torn away from us. So what do we do now to keep ourselves busy and entertained?
     I've asked around my home to see how each and every person keeps themselves entertained, and I got a variety of answers. My five-year-old brother, Ivan Vera,  says, "Making new things is fun when you're bored". He made a shark plushie out of scraps he found around the house and has invented many new cooking recipes. If you can't find him scrounging something up, he's jumping on the trampoline or running free outside. My eleven-year-old sister, Hailley Vera, spends her time hitting the woah and has found a new passion for drawing. She finds new things to try every day, whether it's the whipped iced coffee from tik tok or learning how to do backflips on the trampoline, she always manages to find a way to have fun. Meanwhile my mother, Linda Vera, binge watches "Law & Order", when she has time. Since everyone is stuck at home, she's busy managing child care, chores, and her own work. My father, Antonio Vera, tries to fix everything he sees, from the faulty car to the entire playset we have outside, he also never ceases to impress us with his hidden culinary talent. Meanwhile I have rediscovered my ability to play guitar and tried to do something new every chance I get, as in make homemade potato chips or start a vlogging career that won't go anywhere. These are just a few things we do to keep ourselves sane, but we all do balance out our workload and chore load. "We can find out how to pass this awful pandemic as a family," says Hailley Vera.
      On the bright side, being stuck together in quarantine has made our connection as a family stronger than ever, and there are no other people I would rather be stuck with during this time. Corona may have taken away our freedom, but it hasn't taken away our ability to be happy and have fun.
View Comments (1)
About the Contributor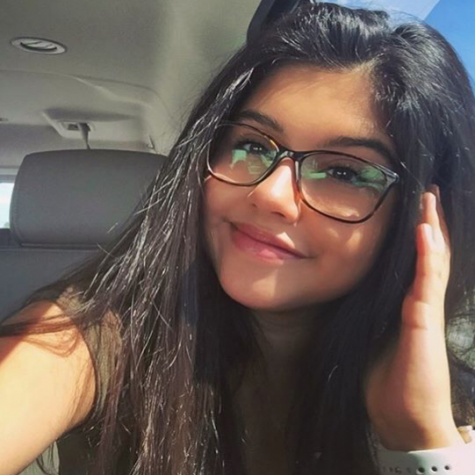 Sharon Vera, Staff Writer
I am a freshman that can play guitar and I learned to ride a motorcycle when I was little. I have a strong ethnic background.

Instagram: @sharon.i.vera