HISD Adopts New Grading Guidelines as Schools Close
While COVID-19 puts enormous stress on families and students, HISD has taken steps to alleviate the weight by implementing more lenient grading guidelines. 
Ever since March 13, HISD announced that schools were to be closed for the remainder of the 2019-2020 school year, affecting education and grading. HISD along with interim superintendent, Grenita Lathan, announced the new grading guidelines due to this difficult time. 
The new guidelines are: 
No district grades taken after March 12, 2020 can negatively impact a student's overall average for the course.

If a student's grade in the final grading cycle negatively impacts their overall final grade in a course, that final cycle grade will be omitted in the calculation for the final grade for the course. 

Individual schools have discretion for class assignments and grading, but they have been asked to be flexible and understanding of the burdens and limitations that COVID-19 has placed on students and families. 
In addition, HISD has also released the new guidelines for the  9-week and the 6-week grading cycle for high schools. Schools with a 9-week grading cycle, such as CVHS, will continue to grade assignments but there will be no distinction between major or minor grades. There will be no final exams at the end of the Spring semester and the grade will only be counted if it improves the student's overall semester average. Even though the new guidelines are easygoing, it leaves students wondering why they should do any work if grades can't negatively impact them. 
"To be real, none of us learning anything right now with even the required work that we have to do. I think in order to understand material for the next year it is important to finish this year's work to understand next year's work," said CVHS sophomore, Shree Kamani. 
Kamani expresses that it is crucial and instrumental for students to be caught up in this year's material to better understand the new content that will be taught next school year. 
Schools that follow a 6-week grading cycle, such as Debakey, will follow the same guidelines stated above with the exception that the 5th and 6th cycle grades should only include assignments that were completed before schools closed, March 13, 2020. Despite a more lenient grading system, some students are finding the workload to be more difficult than in a regular school year. 
"In my personal experience with DeBakey remote schooling, I have found that students are being given more work than they would be assigned during the school year. By having students 'learn' with at-home situations and other stress-factors surrounding them, it is not allowing them to properly absorb the curricula of their classes, especially with the lack of instructional time," said Debakey sophomore, Meagan Tran. 
This poses the question, "Will students be prepared for their more advanced courses in the coming year?"
"In the following school year after the coronavirus, it is still crucial that everyone is still caught up with the material, even though they haven't finished the school year or haven't been in school. This also forces people to do work, rather than stop learning a go on a long break," said T.H Rogers eighth grader, Vincent Huynh.
Huynh believes that these new policies can help students in the long run. He states that it is important that students continue learning like they are in school. He believes that it is beneficial for the next school year to be caught up on all the content that teachers would have covered if there was still school. 
"If we finish this year then we will be better off next year," said Kamani.
Leave a Comment
About the Contributor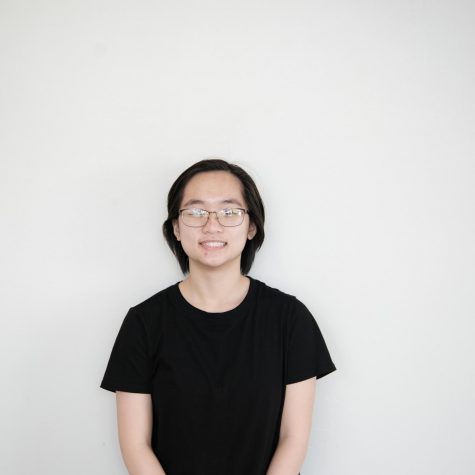 Vivian Huynh, Editor-in-Chief, News Editor
Hi! I'm a senior and like martial arts and drawing.