Streaming Services and an Epidemic
Unless you've been living under a rock for the past two months, you know about COVID-19. One thing you might have also noticed is how much more you are watching your favorite shows on Netflix, binge watching a YouTube creator, or even seeing ads for the new entertainment platform Quibi.
It doesn't take much to realize that these companies, platforms and creators are gaining lots of new subscribers and fresh followers. Ads are being implemented almost everywhere on the internet trying to claw in new people to pay a monthly subscription and inevitably pay month after month to continue watching the show they were almost finished with the month before. These streaming services are making lots of money from this epidemic and it is very evident that they will likely continue making money from their new found subscribers.
Streaming services are seeing a large number of people flocking to them, trying to find a way to survive this epidemic in the most fun way possible. Since there are limited things to do indoors, technology has been a way to find entertainment within our households. Watching movies on subscription based platforms, like Netflix, Amazon Prime Video, Hulu, and others has been a favorite among most people in quarantine that I have talked to.
Most of these companies have gone to social media to display ads and target the ones following the stay at home orders. Social media platforms such as TikTok, Twitter, and Instagram have the option for companies to pay to display ads to their large audience and that's exactly what most of the streaming companies are doing. Not only does this advertise to lots of people, it advertises to someone who is most likely looking for something to do since they are bored and scrolling through social media trying to find something interesting. The more people that see ads, the more people are going to use these platforms.
To cover the more financial side of things, Netflix, which is probably known and used by most of the people reading this has benefitted a fair amount from this time period. From early March to now, Netflix's stock price has seen a near twenty percent increase in value, showing that investors see the same benefit from this epidemic as many other people. Another example of this is shown in the video conference platform, Zoom, which has seen a similar increase in value as Netflix has in the past two months. The reason for Zoom's increase in value is since school has been cancelled, many districts have turned to Zoom to have online classes and lectures while interacting with students. Lastly, one of the more impressive value jumps has been seen with the company Hulu, which has nearly doubled it's stock value since early March.
As more and more people turn to technology to quench their boredom and entertain themselves, companies that take advantage of a large online audience, like Netflix, YouTube, Zoom, Twitch, Hulu, and many more are benefitting from it.
Leave a Comment
About the Contributor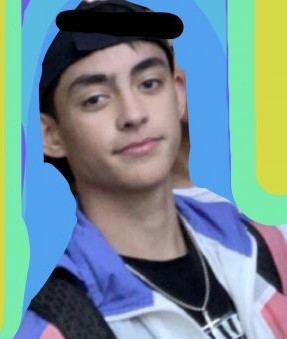 Jonathon Morales, Staff Writer
I'm a Junior at CVHS and I like golfing, country music, the stock market, hanging out with friends and having fun.