HISD Moves COVID Threat to Level 2 as 41% of Students Return to the Classrooms District-Wide
After six months of lockdown, students are finally getting the chance to go back to school. HISD has moved its COVID Gauge Level from the Red Level 1 at more than 7% positive cases rate to the Orange Level 2 at 4-7% positive cases rate, but has we have seen in other districts, cases rise when students return to school, and the 7th largest school district in the nation and the largest in Texas, is now just reopening its doors to students.

According to the district's COVID Dashboard, there have already been 71 confirmed cases even before the reopening. 61 of these confirmed cases are from HISD employees.
In early September 8 HISD schools reported positive COVID cases- 6 of which are from elementary schools, 1 middle school, and 1 high school – Lamar H.S. 
At CVHS, 10 percent, that is 90 students out of 930 of the total CVHS student population, is returning for face-to-face instruction. This is significantly smaller than the 41% of students returning for in-person instruction district-wide.
"I feel like school opening up again at this time with the current reemergence of COVID seems like it is rather a dangerous situation but I understand that the reopening does help the parents that can't afford child care cost and it could also help students that live in a hectic environment that affects them from attending school," said CVHS junior Catherine Do.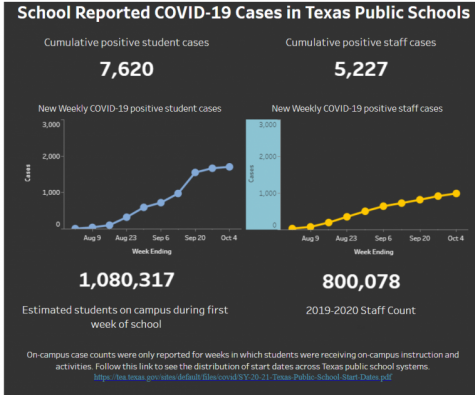 Across the state of Texas, there have been 7,620 positive student COVID cases and 5,227 positive staff COVID cases since some districts reopened early August, as reported by the Texas Education Agency, which is requiring public schools to report positive cases. The Texas AFT (American Federation of Teachers) also has a COVID tracker that allows students, parents, and employees of public schools to report not only cases, but violations of health and safety guidelines at schools.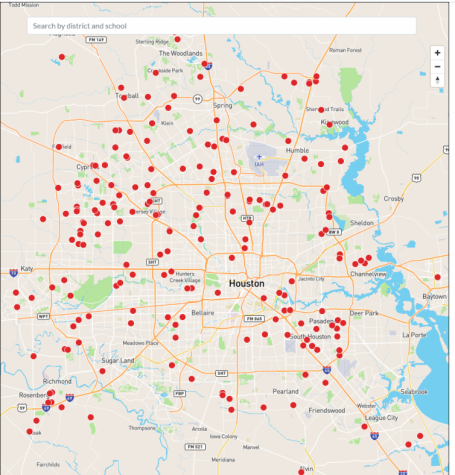 When CVHS junior Carys Reyes found out her mother was sending her back to in-person learning, she had many questions and concerns regarding how the staff will control non-compliant students. 
"Yeah, like how is the school going to handle kids who don't put masks on and refuse? How are they going to ensure everyone is six feet apart at all times? How are they going to prevent students from leaving the campus during lunch or following the new rules because of COVID?" said Reyes. 
During a presentation held on Microsoft Teams by CVHS Principal Ramon Moss, Moss told students that masks must be worn at all times for both students and staff. All people must be 6 feet apart at all times, desks will be spaced out appropriately, there will be dividers to keep people from interacting, and students must follow any other guidelines that will be put in place for their safety. 
When asked where he was feeling on a scale from 1 to 10, CVHS junior William Marlin, expressed his thoughts and stress level on returning to school amid the current circumstances of COVID-19.
"I'm not really stressed about it, I'd say maybe a 3?" 
Students are concerned about the risks of returning back to school, however many are hopeful that by following health guidelines set by the school and CDC, students may be able to return back to school, and possibly everyday life safely and without fearing of risking everyone's health.
Leave a Comment
About the Contributor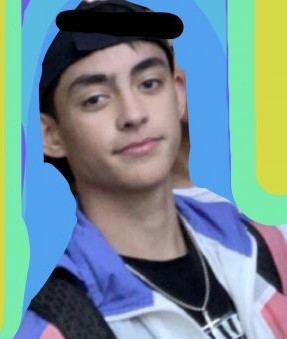 Jonathon Morales, Staff Writer
I'm a Junior at CVHS and I like golfing, country music, the stock market, hanging out with friends and having fun.