Timeline: From Trump's call with Gov Abbott to HISD's school reopening
Only one month after the pandemic was declared in the U.S., President Trump has pushed states to reopen schools, even as the number of new weekly COVID cases rise.
April 27- 29,886: U.S. Average COVID-19 Cases
Trump gets on call with state governors, including TX Governor Abbott stating that governors should "seriously consider" reopening schools. 
May 7- TX- 26,891 U.S. Average COVID-19 Cases
Governor Abbott visits President Trump in the White House, where Trump applauds Gov. Abbott on his reopening of the economy in TX. 
July 7- 51,263: U.S. Average COVID-19 Cases
Trump announces during a White House briefing that he will put pressures on state governors to reopen schools and states that states that do not push for schools to reopen have a political agenda. 
"They think it's going to be good for them politically, so they keep the schools closed. No way," stated the president during the briefing. 
July 17- 65804: U.S. Average COVID-19 Cases
After community pushback, the Texas Education Agency extends state-wide mandates to only allow 3 weeks of virtual learning to be extended to 8 weeks.
July 24 – 66,163- U.S. Average COVID-19 Cases
Trump threatens to cut off education funding if schools don't reopen, even though Trump has no control over 90 percent of school district budgets, which are instead financed by local property and sales taxes. He has little control over federal funding already appropriated by congress.
July 27- 65,529- U.S. Average COVID-19 Cases
TX State Attorney General Ken Paxton issues a statement stating local health authorities do not have the power to preemptively order the closure of schools as a method of preventing a COVID-19 outbreak, as a way to undermine local actions.
Hours after Paxton published his letter, TEA Commissioner Mike Morath issued a new order guidance saying public school districts risk losing state funding if they keep campuses shuttered solely as a result of a local health authority closure order.
Leave a Comment
About the Contributors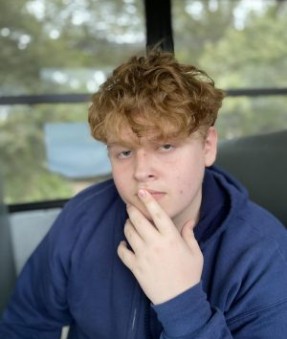 Cameron Hart, Staff Writer
I'm a sophomore who's really into anime and just helping people out. Stay hydrated, eat fresh.

Insta: @brownie_plugg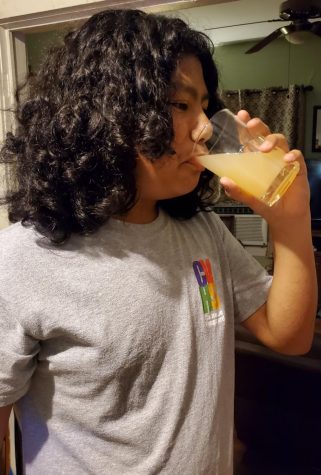 Andres Pargas, Staff Writer
Hello! Im a sophmore and i really love animals and playing video games.