EDITORIAL: COVID Health & Safety Laws Are Toothless Without Stronger Enforcement Measures and Public Will
Inconvenient. We often hear this word being tossed around when people talk about this seemingly never-ending pandemic. Not being able to go have dinner at a restaurant is "inconvenient." Not being able to have a large social gathering is "inconvenient." Not being able to travel is "inconvenient." Those so-called "inconvenient" restrictions would be the safety blanket protecting us as the infection cases rise everyday.
We have now seen the cost of stubbornly insisting on our "conveniences"- near to 40,000 deaths alone in Texas. Some can say that cost was their everyday routine, but that is the selfish response. The cost, more importantly, was the thousands of lives that were claimed. Claimed because we failed to think about public good.
The Texas Department of State Health Services has long since promoted individual health protocols in regard to COVID-19. They put an emphasis on following the health protocols, such as washing and sanitizing hands frequently, avoiding sharing common objects, as well as maintaining 6 feet distance from everyone, and not gathering with more than 10 people. They recommend that the general public "rigorously" instill these protocols, and better yet even more precautions in their routine. Each individual is responsible for following these guidelines, however, this becomes discouraged when the opening of businesses was re-introduced by Governor Abbott back as early as May of last year. 
Businesses were opened to 75% capacity but then Governor Abbott's most recent emergency mandate, lowered business capacity to 50% due to the increase in COVID hospitalizations. These emergency protocols will remain in place until the state reports that COVID hospitalizations are below 15 percent for a period of seven days without interruption. Quarantining requires 14 days, these short consecutive number of days Abbott has implemented for the emergency mandate are sheer protection, and will not protect the people of our community if people do not comply. Just this past week, the Houston region was at a 19.9 percent hospitalization rate, up from 13 percent the previous week.
Businesses are required to have all employees on-site maintain a minimum of 6 feet distance from other individuals along with encouraged sanitation. However, in a work environment, this is nearly impossible. With the continuous flow of people going to these businesses, the transmission of the disease is at an all-time high especially because there is no social distancing. If maintaining distance isn't feasible, businesses should not be permitted to run at all. 
The Texas Education agency states that schools are required to screen students teachers and staff for COVID-19 symptoms. However, how does this ensure the safety of those on campus when they could be asymptomatic? Approximately 20% of asymptomatic people who test positive for COVID-19 will remain symptom-free over time. HISD has long since passed its 7.4% positivity rate threshold to return to virtual learning, after they adjusted it from 5% at the beginning of the school year. 
The "safety" guidelines that are in place are just a disaster waiting to happen, or more so, is already happening. Safety precautions do not ensure the health of everyone around, especially there are no real enforcement measures in the workplace, in businesses, or on school campuses.
The legislature should strengthen enforcement of these health and safety restrictions at a higher standard. Non-essential businesses, including schools, should not be open to the public, as it would just create a cesspool for the virus. Surface to surface contact is another way for the virus to spread. Bills and coins could easily transfer the virus long-distance and to a plethora of people, so contactless payment should be mandated, not encouraged. Stores need to reduce the capacity of customers in their stores. And of course, a mask mandate needs to be enforced with penalties for non-compliance. 
Business owners have argued that if tighter restrictions were put in place, it would put us in an even bigger economic crisis. Lockdowns of businesses could deepen our economic downturn. Small businesses have been heavily impacted so businesses had to close indefinitely. The closings led to a rise in the unemployment rate. According to the federal Labor Department, over 800,000 have filed for unemployment in the last 2 weeks in December 2020. Schools across America had to go virtual and along with that many of staff. Tens of thousands of teachers and staff were laid off due to the income of states dropping. If tighter restrictions were put in place, that numbers may continue to spike.
However, our refusal to comply with health and safety restrictions and the rush to reopen businesses in TX has only deepened and prolonged this economic crisis as cases continue to spike. Comparatively, Taiwan's stringent restrictions has helped the country continue to run without resorting to a single lockdown. During the past 10 months, their economy has grown, not shrank.
It would be beneficial to everyone if we tightened COVID restrictions on businesses, schools, and other establishments. We can achieve more effective restrictions by calling for stronger enforcement measures. Another way we can make COVID restrictions more effective is by removing the loopholes for restrictions already in place by the Texas Health and Human Services. Currently, there are five  pages of business restrictions on the Texas Health and Human Services website. However, some of the listed restrictions allow for avoidance of these guidelines. This includes a social distancing guideline on page 2 that states "Have employees and contractors maintain at least 6 feet separation from other individuals. If such distancing is not feasible, other measures such as hand hygiene, cough etiquette, cleanliness, and sanitation should be rigorously practiced."
At the end of the day, it is up to all of us to watch out for the health and safety of each other. We've already failed our community once, let's not do it again.
View Comments (12)
About the Contributors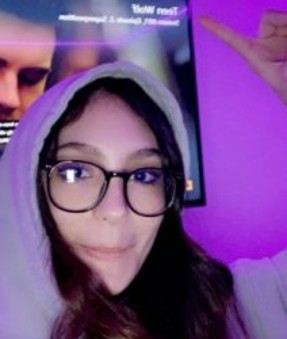 Alexandra Silva, Staff Writer
My name is Alexandra Silva and I am a junior. I love to eat almonds and pretzels. In my leisure time, I like to play with my dog or watch teen wolf because...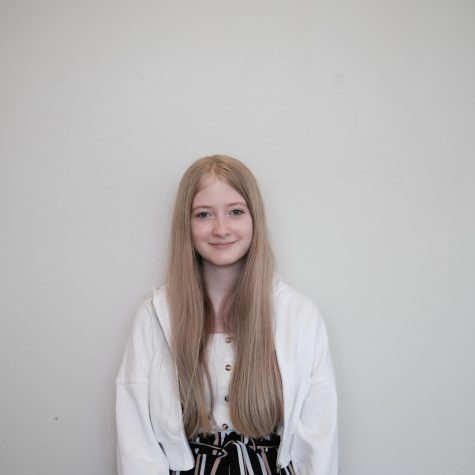 Nadia Talanker, Contributing Writer
Nadia is a senior at CVHS in her 4th year of writing for the Upstream. She has been writing as a hobby and competitively for nearly a decade and her favorite...