The pandemic school year was a year of resilience and discovery for many CVHS students
This past year has been full of obstacles for many students, but as the 2020-2021 school year finally comes to an end, CVHS students reflect on both the lessons and takeaways from this past year. 
Besides students having to go to online school, HISD was having continuous problems with the HISD hub, where students received most of their assignments from. Due to these technological problems and being inexperienced with technology, students struggled at the beginning of the school year. 
 "Not only was online school new to me, but also knowing that I had to learn more about how to use my computer to do my assignments and attend my classes", said CVHS junior Tina Li. 
Those who established routines were able to procrastinate less and learned to use their time wisely. Sleep deprivation was less likely, meaning that their mood and their mental health improved throughout the day, and eventually throughout the whole pandemic as well.
"I started establishing a routine where I started to get up at 8:30 am and actually ate breakfast, and I also used most of the morning to do my homework, and then use my free time however I pleased", said freshmen Abigail Alvarez. 
Isolation also affected many students' mental health by limiting the in-person resources. Many students, like Li, struggled balancing their work with the added responsibility of taking care of their siblings at home. 
"So by the time August came in, I would say my mental health took a pretty big dip. Partially a big part of that was because both of my parents were working in the ER, and I was stuck having to take care of my younger sister who was just starting school, while she was entering fifth grade, and her like middle school applications and all that, so I had to take care of her and deal with junior year pressures," said Li.
Others, like freshman Apthi Muralidhar, learned this year that she needed to advocate for herself to get better.
"I learned to speak up when something is wrong. I noticed my mental health was getting worse from isolation and the monotonous cycle of working, eating, and sleeping. One day, I decided I had enough and spoke up about it to a teacher. Because I asked for help, I was able to get the support I needed from both the school and my family to improve," said Muralidhar.
Extra activities outside home and school became very limited during the pandemic, shutting down multiple of many ways for students to spend time for themselves and their entertainment besides school. Gyms and parks were very dangerous due to the virus, and interacting with friends in person was not an option either due to their health conditions and vulnerability.
"Finding time to have a creative outlet and also get outside was really helpful in bringing up my mental health," said freshmen, Landon Stuart. 
Although going outside was not always an option, students found new ways of entertaining themselves.
"I started binge-watching a lot of Netflix shows, and a couple of Youtube news influences," said Li.
With more time in students' schedules, some found that mastering their subjects was easier. They  had more time to look for resources, which gave them a better understanding of different subjects of school.
"I learned to work hard now and relax later during the beginning of the pandemic. I had always struggled with geometry, and since I had more time during the pandemic, I decided to start learning geometry in the summer and work hard during the summer," said freshmen Muralidhar. 
Although the pandemic had cut many in-person resources and help for college applications, it also provided students with more time than ever to study and focus on their tests and college applications.
"So for the junior class, dealing with the beginnings of college applications, and college exams, having this pandemic has been really helpful because it's like I can dedicate all my time to studying this. I can have more time to study and focus on this because I've been benefited. I've benefited from so much of this like free schedule working around for classes," said Li. 
Within this pandemic, students and teens, in general, have had more time to dedicate to themselves, and reflect. 
"I have understood who I am way better, and I have been able to take the time more intercepted by what I believe in," said Li.
View Comments (7)
About the Contributor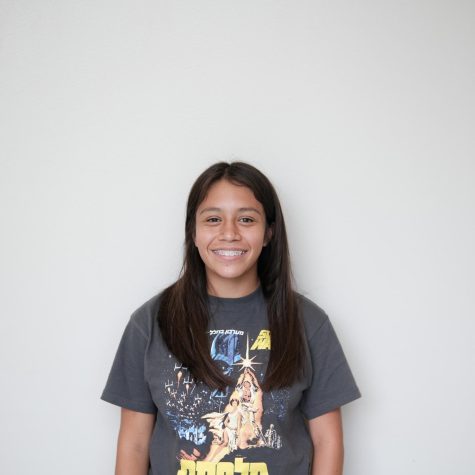 Abigail Nunez, Staff Writer
Abigail Nunez, has two older brothers and a best friend named Esperanza. She has always had a thing for sports , and now plays with the u17 National Salvadorian...