Student Athletes Adjust to New UIL Guidelines During Pandemic
The district's and CVHS's fall season is underway, but with adjusted UIL guidelines to protect athletes from COVID.
According to the 2020-2021 UIL COVID-19 Risk Mitigation Guidelines:
Coaches and athletes must wear masks at all times
Coaches and athletes must be screened each time they enter a building
Equipment and area must be regularly disinfected
Schools can allow spectators at 50% capacity
Food and drinks can still be served at events
Some teams are making the most out of the Teams meeting to conduct practices.
"We have less practices together and sometimes. We do online together as a group with Microsoft Teams instead of like, posting more impressive practices", said Sharpstown International H.S. varsity basketball player Shiou-Hong Lii.
Some precautions that the CVHS's cross country team and many other schools according to the UIL guidelines, are that runners must remain 6ft apart at all times. When the students are not running, they are required to wear a mask. They may not share equipment or water bottle, and schools must require staff to self-screen for COVID-19 symptoms before participating in activities or entering areas where the activities are being conducted.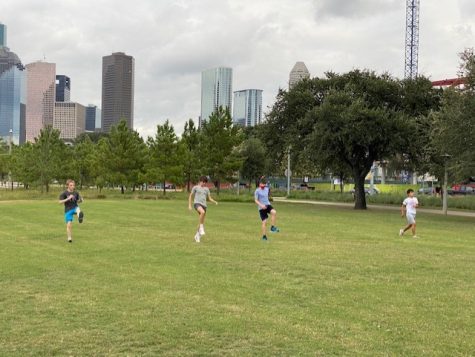 For the volleyball teams, the precautions are the same except face coverings do not have to be worn while exercising or competing on the court. Face coverings must be worn by all team personnel (coaches, managers, players not in the match) while on the bench.
"It's a little difficult if you're playing a game because sometimes, you know, you're going to be within six feet of each other going for a ball or whatever so as much as they can, they do. But, you know, we're just wearing masks and sort of using that as our primary precaution since it's hard to socially distance when you're actually playing volleyball" said Parker.
The virus that causes COVID-19 spreads mainly from person to person, typically through respiratory droplets. This can be a problem since players are breathing in and out constantly during games or practice. They also make continuously make contact with the ball in some sports or contact with other people.
Li shared that basketball players on the team use gloves while playing to prevent contraction.
Li has noticed that as cases decrease in Texas, some schools are becoming lenient with the precautions, such as not wearing a mask.
"I don't think the spirit seems depressed, I think kids are spirited as they have always been. We're just wearing masks now and dealing with a few more things. But I try to make it about having fun and enjoying the game" said Parker.
About the Writer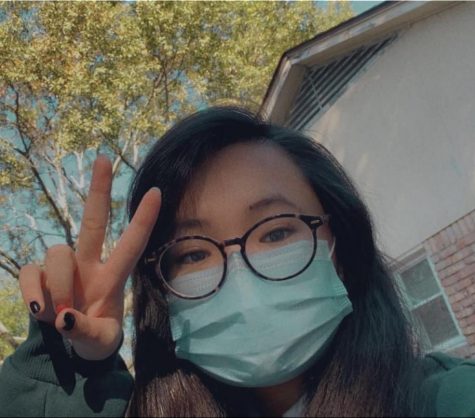 My-Tran Vo, Staff Writer
I'm a freshman and I love to bake and swim