1,450 colleges make SATs and ACTs optional and 300 colleges announce shift in admission priorities during the pandemic
CVHS seniors are grappling with the changing requirements for college admissions during the pandemic. Since the start of quarantine, colleges have made changes to their admissions processes due to in person interaction being cut down. For many schools:
ACT and SATs are now optional

Essays are optional
Due to the cancellation of SAT and ACT testing dates, more than 1,450 US colleges and universities announced they are moving to a test-optional policy, and more will surely follow.
"Here at Rice, we have relaxed our testing requirements for the class of 2021," said Assistant Vice President Director of Admissions at Rice, Dr. David S. Williams II.
Williams revealed that the SAT or ACTs can be replaced with other documents, including:
Completed application

Official high school transcript

2 teacher recommendation letters

1 counselor recommendation letter

(Optional) AP or IB Exams
The policy for essays has also been relaxed, as Williams stated in the interview, saying that in order for students to apply, they must complete the common or coalition application itself. This is a change from the previous essay requirements, since an essay for the individual school was required for 2019-2020 admissions.
The Harvard Graduate School of Education released a statement from more than 300 college admissions deans that outlines the priorities of these colleges this year. Following a push towards greater equity and ethics in the college admissions process, the statement released reveals that schools are prioritizing self-care, academic work, service and contributions to others, and family contributions. Self-care is a top priority for many colleges, ensuring that their students are staying safe during the pandemic, and as a result, testing requirements have been relaxed.
Some of the colleges endorsing this statement include:
Rice

University of Texas

Yale

Harvard
"
We value contributions to one's communities for those who are in a position to provide these contributions. We recognize that while many students are not in this position because of stresses and demands, other students are looking for opportunities to be engaged and make a difference. This pandemic has created a huge array of needs, whether for tutoring, contact tracing, support for senior citizens, or assistance with food delivery. We view responding to these needs as one valuable way that students can spend their time during this pandemic."
— Collective Statement from 300 College Deans
Even with the relaxed requirements, seniors are under pressure to make deadlines while keeping up with their AP classes. This year, they are not afforded the opportunity to make college visits, which now have to be online rather than face to face. This is a significant change from previous years; even the class of 2020 was able to visit their desired colleges in-person and walk around them. However, the class of 2021 are required to view their explore their potential academic future from behind a computer screen.
"It's mostly been online or on camera. I don't know what the application process is like outside of this," said CVHS senior, Owen Silberg, about the changing admissions process.
Procrastination has also become a larger issue with college admissions for the class of 2021, due to everything being online. This is attributed largely to levels of senior stress and having online school takes away that feeling of reality that would otherwise be prominent with college applications, and is therefore complicating the process.
"I'm a horrible procrastinator and, only three days ago, stressedly sent emails to ask for letters of recommendation. I have all the personal biases of someone who's currently going through the application process. I would change the information that colleges send out. It's generic from college to college and not particularly helpful," states Owen about changes he would make to the process," said Silberg.
To view the full list of endorsing colleges of the Harvard University statement and the priorities outlined, go here.
Leave a Comment
About the Contributors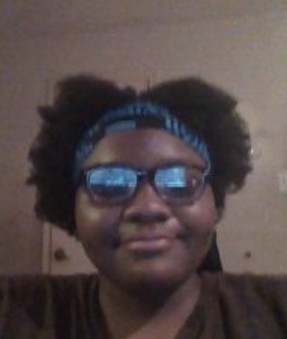 Chiemelie Chinweuba, Staff Writer
Hi, I'm Chiemelie and I'm a junior.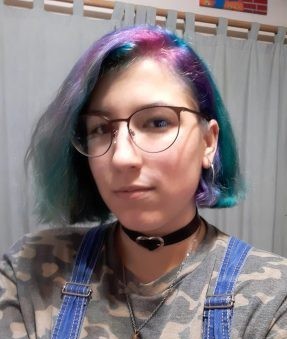 Kallisti Clemons, Staff Writer
Hello, my name is Kallisti Clemons and I am a senior who likes karate, playing guitar, and writing. I am passionate about social issues involving the LGBTQ+...